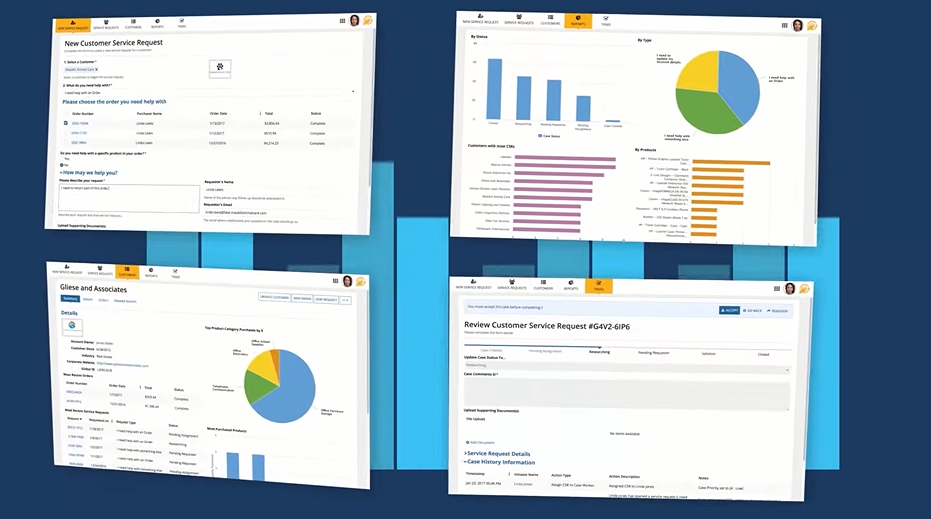 Low-code Automation Provider Appian Acquires Process Exploration Specialist Lana Labs
Appian Inc., a leading provider of software for automating business tasks in the enterprise, has acquired Lana Labs GmbH, a supplier of process extraction technology based in Berlin.
Appian announced the deal on Thursday. The acquisition comes at a time when the process exploration segment is becoming a priority for both enterprise software makers and technology investors.
Nasdaq-listed Appian offers a low-code platform that allows businesses to automate repetitive tasks typically performed manually by employees. The company shares this focus with robotic process automation or RPA vendors such as UiPath Inc., whose software also enables organizations to streamline repetitive workflows. Appian also provides RPA functionality as part of its platform, but it takes a somewhat different approach to automation.
RPA tools work by observing how employees perform a task in a line of business application and generating a software "bot" that can perform the task automatically. Appian's platform, in turn, enables companies to build automation workflows that use not only software bots, but other technologies as well to streamline business processes. Appian-based workflows can include manual steps, as well as RPA technology from other companies such as UiPath.
For example, a manufacturer could use Appian's platform to automate the task of fulfilling customers' product orders. It can create a workflow that uses an RPA bot to extract the content of product orders and then enter the extracted data into an artificial intelligence algorithm that determines which department the file should be sent to. Finally, the manufacturer can add a manually defined rule that specifies that the document should be redirected to a manager instead if the AI ​​is unable to determine the affected service.
The acquisition of Lana Labs will allow Appian to also add process exploration capabilities to the mix. Lana Labs provides an AI-powered process exploration platform used by companies such as Telefonica SA and KPMG International Ltd.
Before a company can apply software to a human business task, it must first identify the steps involved in the workflow that could be automated. This initial phase of automation projects is known as Process Mining. Lana Labs' platform visualizes the individual steps that make up a business workflow in a dashboard to help decision makers identify opportunities to increase efficiency.
After analyzing how a business processes customer product orders, the platform may find that the most time-consuming step of the task is the drudgery of manually loading order details into the sales database. Executives can then determine that they need to automate the data load step first as part of the company's RPA initiative. Lana Labs also provides a dashboard that allows decision makers to monitor the evolution of business process efficiency over time.
"There is a natural synergy between process exploration, process modeling and automation," said Matt Calkins, CEO of Appian. "We believe our acquisition of Lana Labs means that only Appian will be able to take customers from knowledge to action, in a unified suite. "
Process exploration has also recently become a higher priority for IBM Corp., which competes in the business automation market with a number of products. The company in April acquired supplier of myInvenio Srl process exploration software with the aim of expanding its automation portfolio. UiPath has also worked on expand its capabilities in this area.
One of the reasons that there is increased interest in Process Mining is that as the number of companies adopting RPA to automate business tasks continues to grow, an increasing demand for software products capable of detecting new opportunities for automating tasks are emerging. The trend has caught the attention not only of industry players such as Appian and IBM, but also technology investors. Celonis GmbH, a process mining start-up, recently raised $ 1 billion in funding from a consortium led by Durable Capital Partners and T. Rowe Price Associates.
Image: Appian
---
Show your support for our mission by joining our community of Cube Club and Cube Event experts. Join the community that includes Amazon Web Services and will soon be Amazon.com CEO Andy Jassy, ​​Dell Technologies Founder and CEO Michael Dell, Intel CEO Pat Gelsinger and many other luminaries and experts.
Join our community
We're hosting our second cloud startup showcase on June 16. Click here to join the free and open Startup Showcase event.
We really want to hear from you. Thank you for taking the time to read this post. We look forward to seeing you at the event and at Club CUBE.